Showings and Events – 2023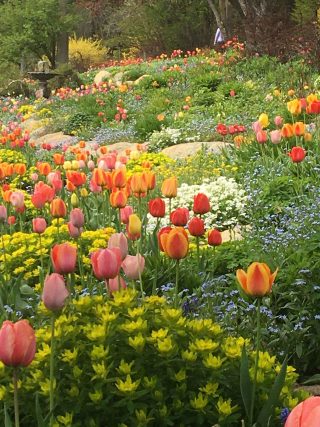 Bibler Home and Gardens is privately owned, and you must contact us in advance to visit.
ALL opportunities to see the home and gardens in 2023 have completely SOLD OUT.  This includes the "Splendid Summer Evenings" and "Sweet Summer Days" tours benefitting FVCC, as well as all available slots for private tours.
Note that we do not host weddings or similar events.  On occasion we provide limited opportunities for selected non-profits to host fundraisers or donor thank you events, but again, all dates for 2023 are completely SOLD OUT.

By early March of 2024 we will announce spring and summer dates for tours benefiting FVCC.  If you would like to arrange a private showing of the home and gardens in 2024, please e-mail Tyler .  Keep in mind that we book visits and tours during May, July and August only (no June or September showings), and we are closed on weekends (except for specific events in May).